Hey! My name is Kristy, and I am a recovering alcoholic and an ex-fast food worker. I picked myself up from my rock bottom and now I'm an indie model and aspiring filmmaker. Welcome to my personal website!
My experience as a traveling model has taught me that cooperation is more valuable than trying to compete with others, so I will also be sharing my "tricks of the trade" in my modeling success, how I stay happy without drugs or alcohol, as well as interpersonal skills, relationships, filmmaking progress, and traveling hacks.
My career thrives by collaborating with artists, promoting self-confidence, producing films and events, and exposing the wisdom and experience I've gained through mastering my self esteem to help guide other indie freelancers, models, and dreamers to defeat self-limiting beliefs and start accomplishing their own creative adventures!
If you want to get updates every 3 days of my nude modeling escapades, filmmaking journey, and travel blog please check out my Patreon.
I was born and raised in a conservative Christian household in Seattle, WA. I am the oldest of three girls, and we were all sheltered from mainstream "secular" media within an Assemblies of God protestant church/school cult. (It was like Footloose, no dancing allowed (LUST!) people speaking in tongues and all that jazz!) I didn't even know who Nirvana was until I was 16!
My parents divorced when I was 10, I stopped going to church at 16 and started smoking weed and dating bad boys. As soon as I turned 18, I slingshotted the hell outa that chicken coop like a nekkid banshee into a pink cloud of new freedom! Got myself a tramp stamp tattoo, moved into my first apartment, transferred my car's title into my name, and started modeling.
At 19, I moved into my musician friend, Chris Spillman's party house. The unit consisted of 6-8 rotating stoner/musician/alcoholics and their girlfriends and guys-on-the-couch. We were affectionately known as "The Yard". Words cannot describe our unique camaraderie, I'll save that for a future blog post… I lived with them for 5 years of peace and rock-and-roll bliss.
I had racked up two DUI charges by the age of 24, along with some jail time and outpatient rehab for drinking. Around that same time, my car broke down, I ended my relationship with my boyfriend, suffered a severe tonsil infection, got fired from the restaurant I worked at for 5 years, two of my best friends started using heroin, and I was drinking to the point of blackout at least once or twice a week.
I was going broke… and I even considered getting into adult work (which I am personally uncomfortable with) to make ends meet, I thought I needed a new restaurant job. A good friend suggested I just try to book more modeling gigs to pay rent.
That's when I started traveling for modeling. I put my big girl pants on, put the bottle down, got serious about my fitness, and became much more engaging in my online presence. That was about 5 years ago.
Today I am still sober and I continue to travel to 2-3 cities each month to model for photographers and creatives! I will be blogging in more detail about this transformation process in the future.
Attending group modeling events was the stepping stone that launched me from a hobby model to eventually become a full time traveling model. I met tons of photographers, makeup artists, and other models and grew my portfolio. In 2012, I founded Femme Photo LTD – my Seattle based model photography networking organization. I host group photo shoots as well as networking events and occasional classes and mentoring for aspiring models.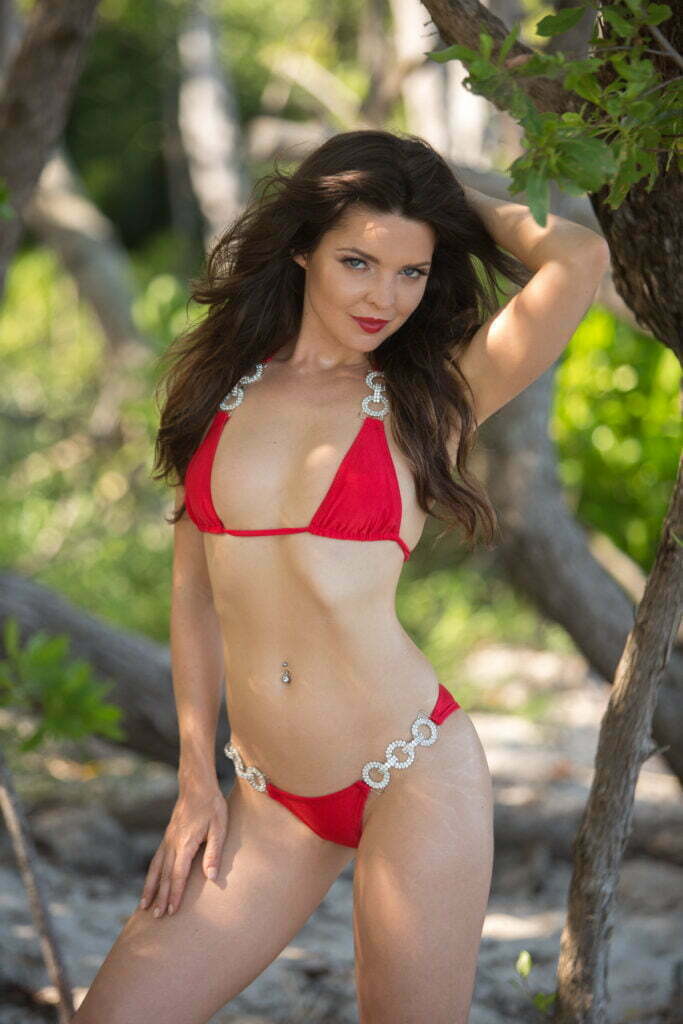 I've been playing around with my YouTube Channel for several years, and now I am getting more serious about my editing: I have purchased lighting equipment, switched to Mac, and forkin' out some real dough for the higher quality cameras and lenses! Some of my latest work can be viewed at my new video portfolio: EmotePro
If you like my video work, I am available for hire! I shoot and edit emotional moving portraits and promotional videos for other creatives. Rates negotiable